Autism Awareness Postage Stamps
Genuine US Postage stamps customized with Autism Awareness designs in a variety of styles. All designs shown here are available in 3 different sizes, and you can choose the denomination for any First Class postage rate from letter up to 6 oz. Spread awareness with every letter you mail!
---
Advocate Educate Love Accept Postage Stamps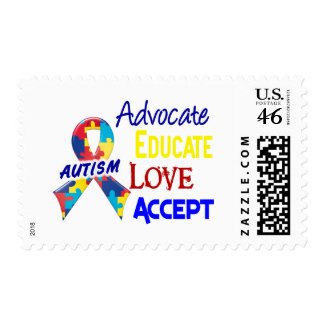 ---
Autism "Be Aware" Postage Stamps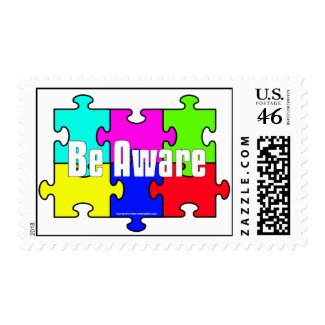 Colored puzzle pieces graphic.
---
Autism Awareness Puzzle Ribbon Postage Stamps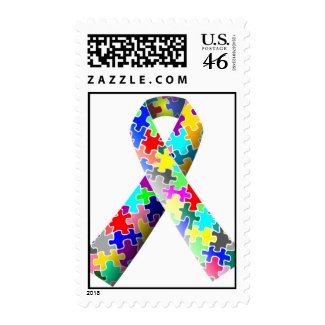 Classic design.
---
Jollification Stamps
Jollification by Metin - ASA/Autism Society of America.
---
Puzzle Pieces Heart Stamp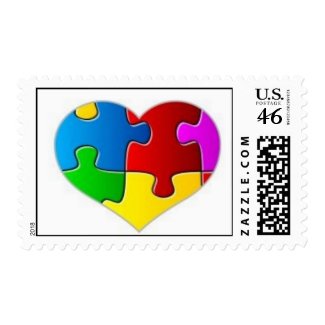 Heart-shaped graphic.
---
Autism Speaks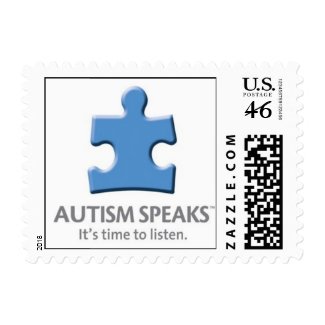 Blue puzzle piece logo. Autism Speaks is a charitable organization that is dedicated to combating Autism.
---
I (heart) a child with Autism Stamps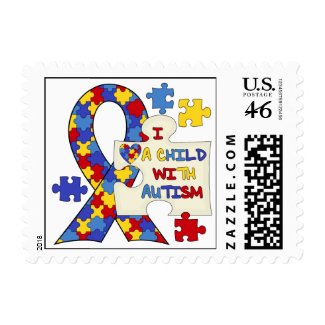 Colorful design features awareness ribbon and puzzle pieces.
---
Autism Awareness Inspirational Words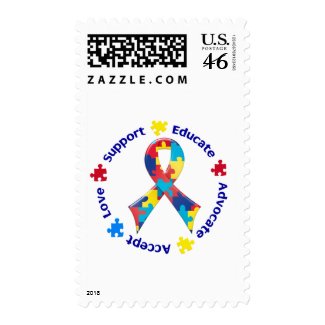 Love, Accept, Support, Educate, Advocate message.
---
Autism Awareness Kids Postage Stamp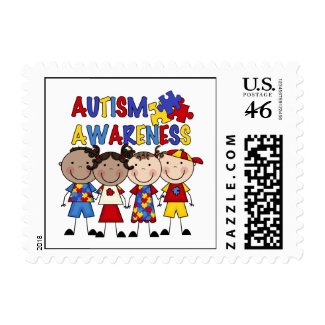 Make each letter a special delivery! This colorful design features four stick-figure kids.
---
Cure Autism Now Postage Stamps
Cure Autism Now (CAN) is an organization of parents, clinicians and leading scientists committed to accelerating the pace of biomedical research in autism through raising money for research projects, education and outreach. This stamp features an oil painting of colorful hand prints.
---
Puzzle Pieces Postage Stamp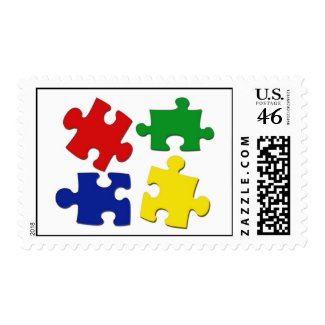 Classic design.
---
PROUD TEACHER OF CHILDREN WITH AUTISM STAMPS
---
I Love Someone With Autism Postage Stamps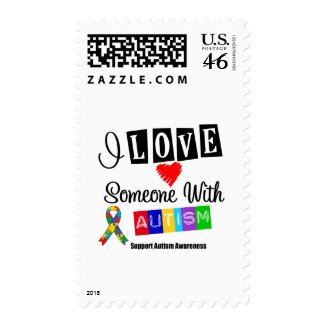 Brushstroke heart and words collage.
---
Autism Awareness 3D Puzzle Piece Postage Stamps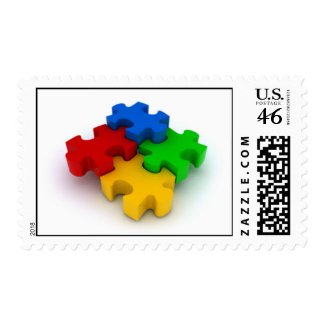 3-dimensional rendering of colored puzzle pieces.
---
Autism Tree of Life Postage Stamp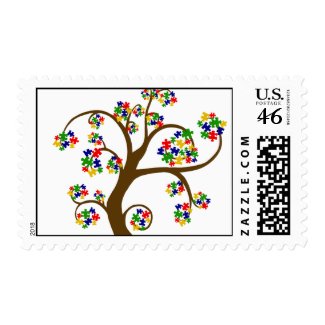 Charming artwork, tree with puzzle piece leaves.
---
Many more styles, or create your own design at: Autism Awareness Awareness Custom Postage Stamp Designs at Zazzle.
---
AWARENESS MERCHANDISE:
AUTISM AWARENESS PRODUCTS | PERSONAL CHECKS | CHECKBOOK COVERS | POSTAGE STAMPS | STATIONERY | ADDRESS LABELS | T-SHIRTS | HATS | BAGS | BRACELETS | PINS/BUTTONS | NECKLACES | EARRINGS | COFFEE MUGS | KEYCHAINS | GIFTS | iPHONE COVERS | iPAD MINI COVERS | KINDLE COVERS | POWER BANKS | MOUSE PADS | LICENSE PLATES | MAGNETS | STICKERS | KEYCHAINS | LANYARDS | PENS/PENCILS | SIGNS | DEVELOPMENTAL RESOURCES
---