Autism Mouse Pads
Autism Awareness design computer mouse pads in a variety of styles.
---
Autism Awareness Penguins
These cute penguin chicks help you get the message across. Great for yourself or as a gift.
---
Autism Awareness Ribbons Mouse Pad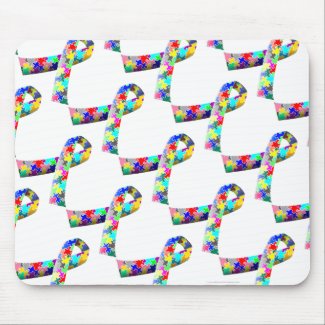 9.25" x 7.75" – Perfect for any desk or work space.
---
Puzzle Pattern Mouse Pad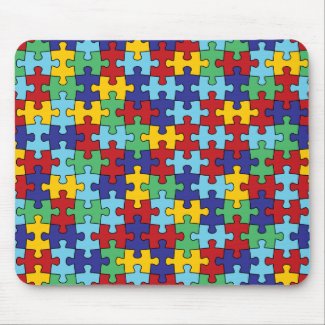 These items are printed with a colorful puzzle piece pattern that symbolizes autism awareness.
---
Autism Hope Faith Dual Hearts Mouse Pad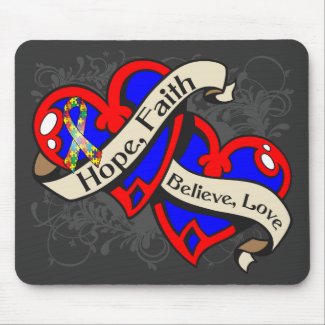 Words of Hope, Faith, Believe and Love featuring a beautiful double heart design with an awareness ribbon and cool grunge floral etchings.
---
Love, Accept Support, Advocate, Educate, Accept Autism Mouse Pad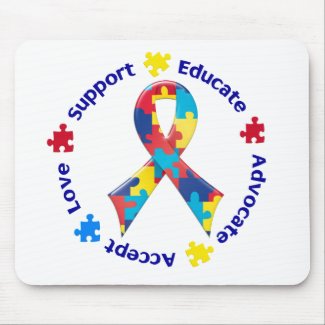 Circular design with Puzzle Ribbon.
---
Autism Tree of Life Mouse Pads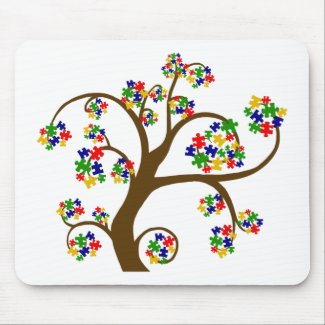 Tree art with puzzle piece leaves.
---
I Love Someone With Autism Mouse Mats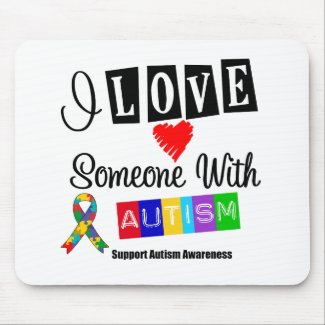 Puzzle ribbon and brush stroke heart in an appealing design to show your support for someone battling any type of Autism
---
Many more styles: Autism Awareness Mouse Pad Designs at Zazzle.
---
AWARENESS MERCHANDISE:
AUTISM AWARENESS PRODUCTS | PERSONAL CHECKS | CHECKBOOK COVERS | POSTAGE STAMPS | STATIONERY | ADDRESS LABELS | T-SHIRTS | HATS | BAGS | BRACELETS | PINS/BUTTONS | NECKLACES | EARRINGS | COFFEE MUGS | KEYCHAINS | GIFTS | iPHONE COVERS | iPAD MINI COVERS | KINDLE COVERS | POWER BANKS | MOUSE PADS | LICENSE PLATES | MAGNETS | STICKERS | KEYCHAINS | LANYARDS | PENS/PENCILS | SIGNS | DEVELOPMENTAL RESOURCES
---