Autism Awareness Kindle Cases
Autism Awareness design Kindle sleeves/covers/cases in a variety of styles.
Designed by Caseable for Amazon Kindle Keyboard 3rd generation. Water-resistant fabric wrapped hardcover exterior with elastic strap closure. Choose from five different suede leather color interiors.
---
Peace Love Autism Kindle Folio Cases
A peace sign, heart, and the autism ribbon showing support for the autistic person in your life.
---
Autism Hope Faith Dual Hearts Cover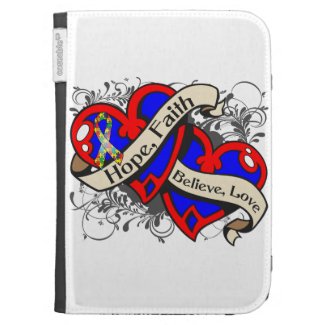 Words of Hope, Faith, Believe and Love featuring a beautiful double heart design with an awareness ribbon and cool grunge floral etchings.
---
Autism Awareness Ribbon Kindle Folio Case Cover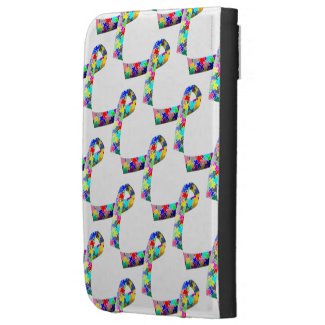 Autism puzzle ribbons design.
---
Solving the Puzzle...Rainbow Kindle Case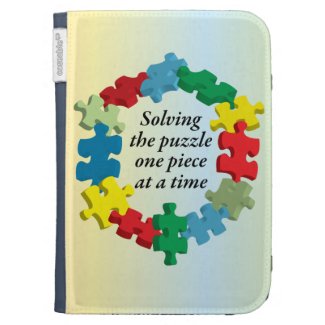 "One piece at a time" caption with colored puzzle pieces.
---
Autism Awareness Kindle 3G Case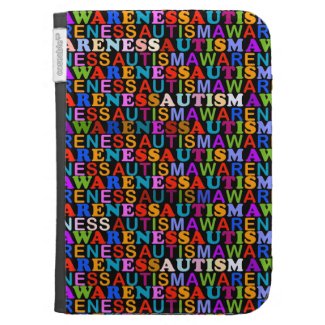 Multicolored text: Autism Awareness
---
Many more styles: Autism Awareness Kindle Accessories at Zazzle.
---
AWARENESS MERCHANDISE:
AUTISM AWARENESS PRODUCTS | PERSONAL CHECKS | CHECKBOOK COVERS | POSTAGE STAMPS | STATIONERY | ADDRESS LABELS | T-SHIRTS | HATS | BAGS | BRACELETS | PINS/BUTTONS | NECKLACES | EARRINGS | COFFEE MUGS | KEYCHAINS | GIFTS | iPHONE COVERS | iPAD MINI COVERS | KINDLE COVERS | POWER BANKS | MOUSE PADS | LICENSE PLATES | MAGNETS | STICKERS | KEYCHAINS | LANYARDS | PENS/PENCILS | SIGNS | DEVELOPMENTAL RESOURCES
---